"When will AI be better than humans at creative or competitive domains?"
This is the wrong framing and misunderstands what AI is intended for: human consumption.
Creators take solace in the following: humans are the arbiters of value. We don't always value what's best or technical superiority.
Examples:
If someone's lip-syncing at a concert... do you like that? it's technically better than the artist's live voice/music. all edited with great production value. Weird you don't prefer it!
How many write Harry Potter or Star Wars fan fiction? I bet you some of it's better than JK Rowling's work. why don't you read those instead of the original? hmm.
Look at this modern artistic nonsense. This is perhaps the most famous piece of American modern art ever. Do you think Midjourney can "do better" than this? Because I sure do. You don't care though. Because that's now how appreciation or sentimentality for art works.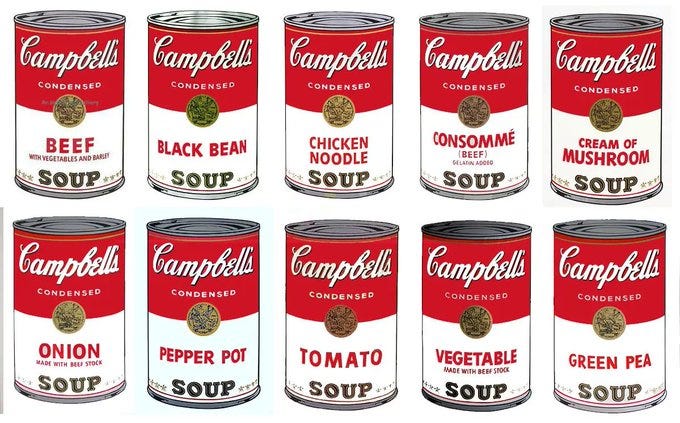 Part of the value we ascribe to creative work comes from the effort we perceive was put into it. We value homemade things more than factory made. You value a person's hand stitching more than the sewing machine.
You know how people like their fruit labeled "organic" because natural has this instinctive feeling of being better? "Human made" is the new organic. Even if the LLM/AI is vastly superior to us (eventually likely), it does not change the ***human condition*** of how creative value is perceived and appreciated.
You still will want anthropogenic "organic" work from brilliant people. Because it's your programming to do so. You judge how something is made as much as you judge the content itself.
Another example of human value > AI superiority: chess
AI dominates us at chess. Yet it's Magnus Carlsen and human competition you watch. Superior AI output isn't something you value. It's your programming to value human feats; AI can't change this.
Humans are the arbiters of value.